Directions EMEA 2017: Tenerife spotted in Madrid!
28
·
vrijdag 6 oktober 2017
·
Dynamics 365
·
6

min leestijd
For many people, autumn is the start of a dark, wet and grey period, which could not be over soon enough. At NORRIQ, however, we're always looking forward to this season as it's an enlightening period, bearing Directions EMEA in mind!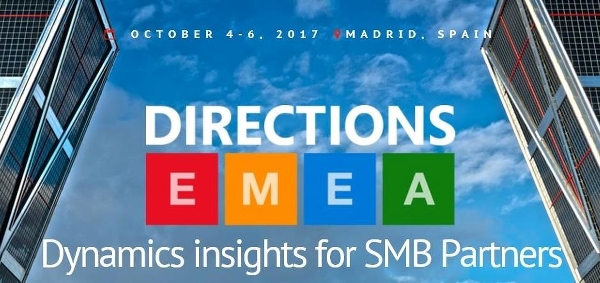 Directions EMEA is the independent conference for Microsoft Dynamics partners from the ERP and CRM channels. It brings together over 2000 attendees from Microsoft Dynamics Partners and ISV companies across Europe, and allows the Dynamics community to share knowledge, to network and to discover new opportunities for future growth and collaboration. This year's edition was in the sunny Madrid. Unlike at many other locations in Madrid, the venue of Directions EMEA 2017 was buzzing with enthusiasm.
Introducing: Tenerife
Each year, there is an exciting announcement to look forward to. The Directions 2017 edition, which ends today, was no exception, quite the contrary. It was the year we were allowed a sneak peek at the new Dynamics 365, codenamed 'Tenerife'.
With this new platform, you can build an entire suite, or should we say 'ecosystem', of Microsoft applications in one common data service. This allows for a seamless integration between Office 365, Azure, Dynamics 365 and power applications. The common data service across all Azure applications and services is the key component here. When all data are interconnected on the Azure platform, this opens up a world of new possibilities to choose from, in your next step towards your digital transformation.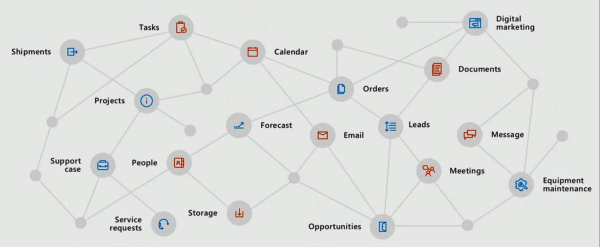 New and improved apps
Dynamics 365 will feature new and improved apps, and will thus become the ideal combination of the traditional feature-rich Dynamics NAV platform and of the flexibility and availability of Azure and Office 365. Among these apps:
Marketing
Sales, including sales order, contract and opportunity management
Service, including service order and project management
Finance
Operations, including supply chain management and discrete manufacturing
Talent management, including employee entities and payroll integration

In addition, the entire platform has received the 'Microsoft upgrade treatment' we have come to expect and appreciate: Better (eg by providing a simplified import mechanism for transactions and payroll data), Easier (eg by simplifying the SO-to-PO process), Smarter (eg by adding cognitive services) and better Integrated (providing improved Dynamic 365 Sales setup and sync processes).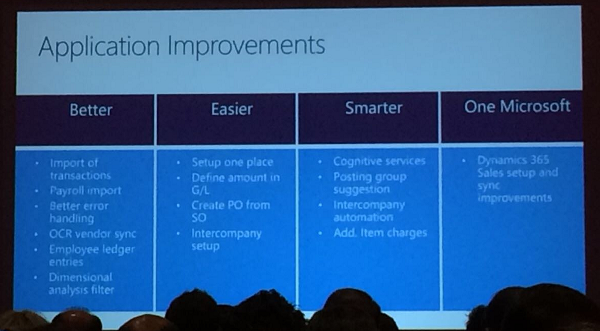 On top of that, a tighter integration with Office should not come as a surprise either. In this case, we already look forward to additions such as various Excel Report templates (balance sheet, income statement, but also handy reports such as aged accounts payable or aged accounts receivable) and a closer interaction with contacts and reminders in Outlook.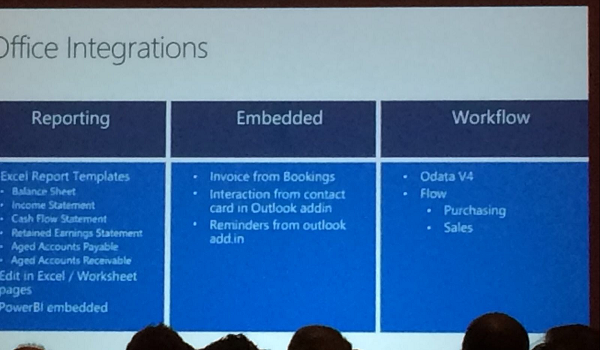 Dynamics as a platform

Dynamics is a wonderful set of features. But first and foremost it is a wonderful platform to start from, for other application developers and system integrators. That's why the platform improvements such as the personalization functionality and the new development environment on visual Studio Code with the AL language deserve a special mention. Oh, and did we mention that PDF will be embedded for all browsers yet? If not, we really should!
Availability
Still this year (December 1st, 2017), we can expect the new Dynamics NAV 2018 to be released: another great version of the solution and confirming that NAV remains important for Microsoft.
In springtime 2018, we can look forward to the release of Dynamics 365 'Tenerife': the first full Cloud version of NAV, codenamed Tenerife. Great news is that Belgium is in the first wave of countries to be served with this new product!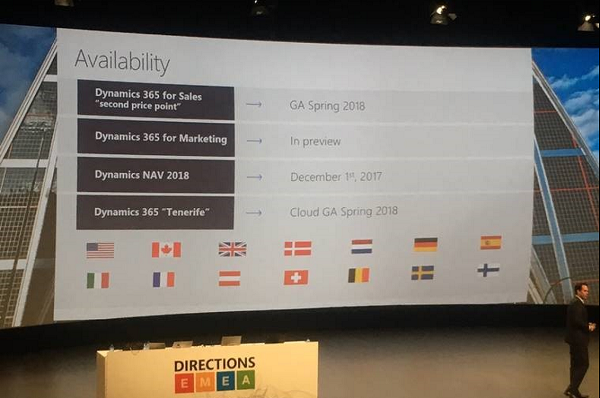 ---
NORRIQ Inspiration Day 2018
Your turn to get inspired – save the date
Just like all previous editions, Directions EMEA 2017 has fueled us with inspiration. There are so many possibilities with the current and future Microsoft Dynamics platform, the only limitation seems to be our own imagination.
And we would like to pass on these insights and inspiration, and share them with you.
That is why we will organize our own NORRIQ Inspiration day for customers and prospective customers.
Would you like to find out in more detail what has been launched and demonstrated at Directions EMEA? Are you looking forward to get inspired for your next business transformation? Care to find out how NORRIQ can help your business processes become more streamlined within the entire Microsoft ecosystem?
Do not hesitate and register. You will receive a personal invitation to a day filled with insights and inspiration:
our NORRIQ Inspiration Day, taking place on 25/01/18!
Request your personal invitation here